Heyyyyyy, you know what day it is? It's the day SANTA comes to town! Yeah! (It's also Day 12 of Ellen Hutson's 12 Tags of Christmas — how the heck did THAT happen?!)
I went a little overboard today and made a bunch of tags — just couldn't stop!
It's so easy to do, thanks to the Over the River set! Especially because that river? Yeah well it's also a road! So you can make a whole little town scene faster than you can say "chimney"! Annnnnd you can stamp it on two tags at once! Happy dance.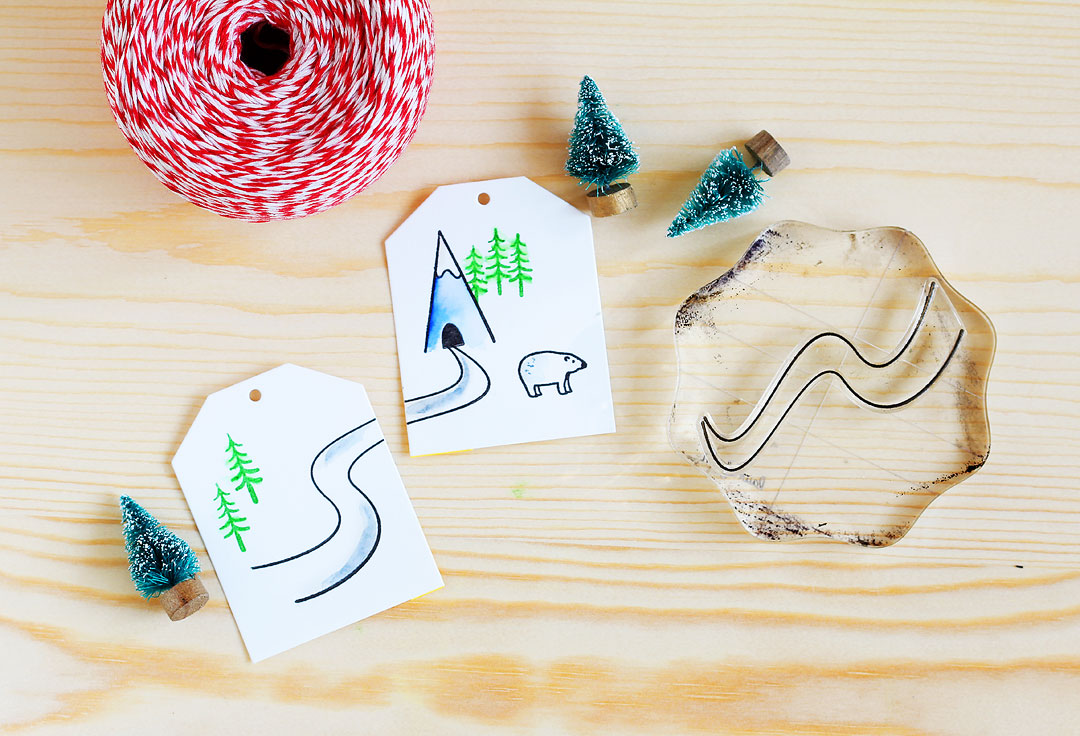 Another trick? You can stamp those trees in green and then go over 'em with a damp brush so they look like watercolor!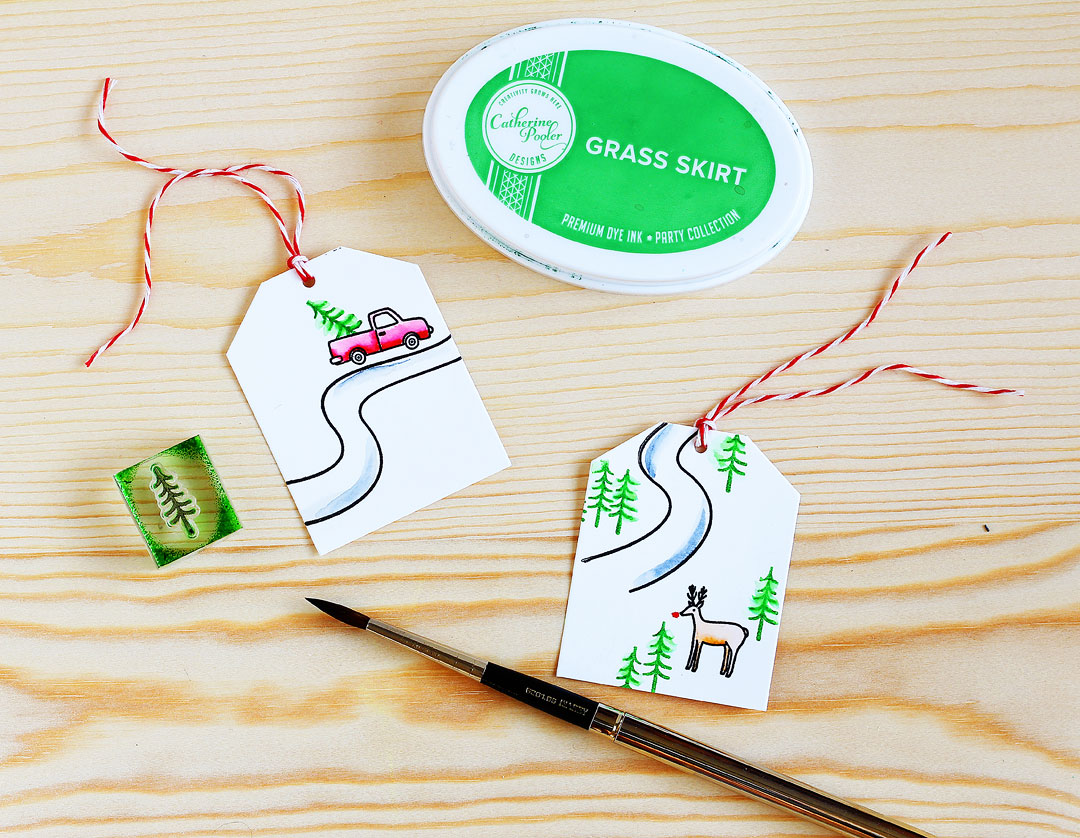 Did you notice who made a guest appearance? Mr. Bear had to join in the fun, along with that naughty or nice sentiment. Santa approves! BTW, did you know that there's a "flesh color" zig marker? It makes coloring Santa a snap! Also! I just used carmine on his hat and then added the shading with blue gray — same color that I used on the road! Love getting more from my supplies like that.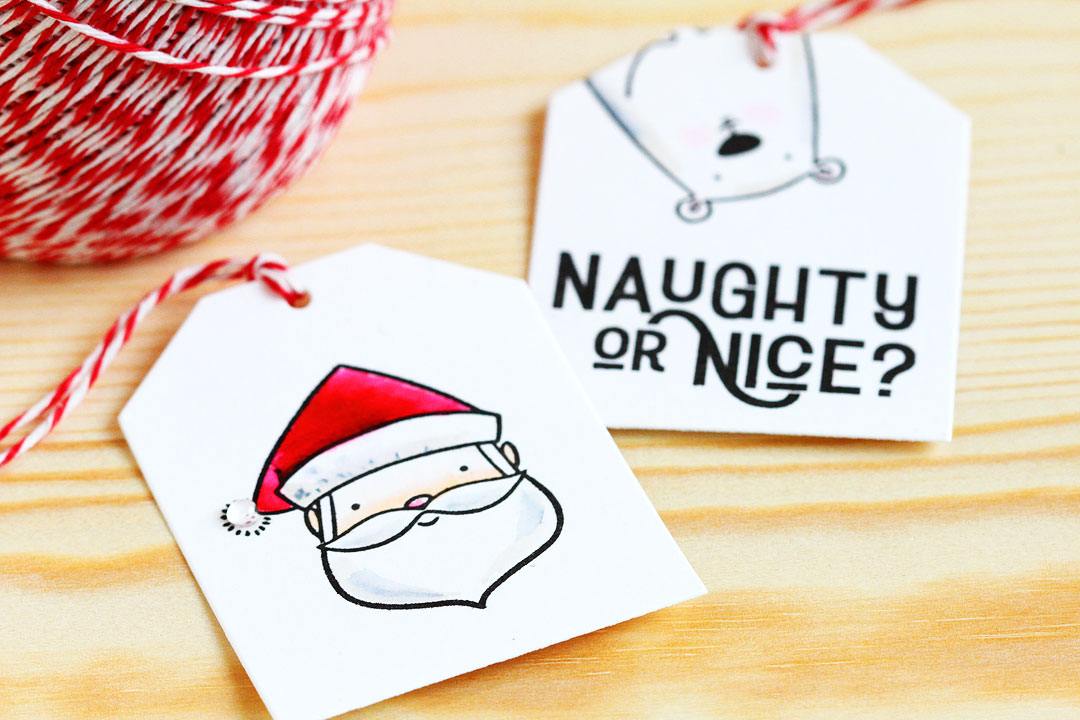 And did you notice that I added a clear droplet to his hat?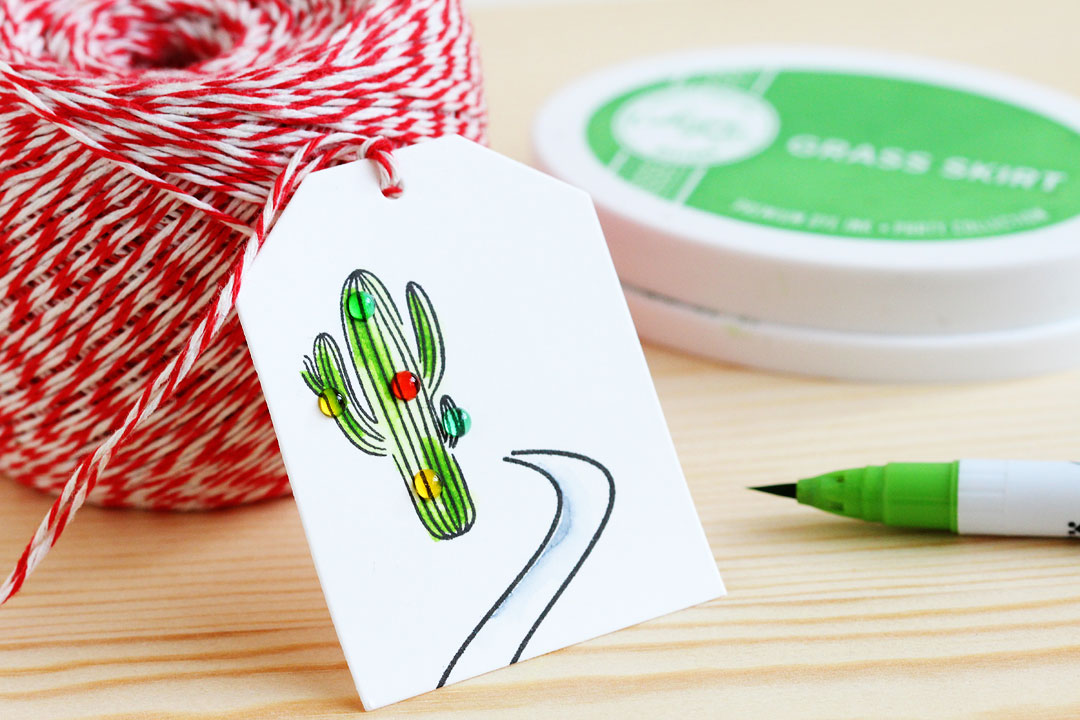 Last but not least, I just couldn't resist adding my fave cactus, all decked out with ornaments! (AKA these fun droplets.)
IN CASE YOU MISSED THEM
Find my previous day's tags here:
And don't forget, we've got PRIZES! Yeah!
There's a $25 gift card up for grabs! Just leave comments on the participating blogs from now through December 16th and you'll be automatically entered to win! Yeah!
Play along with us and you could win $150 gift card!!! Link up your creations right HERE on the Ellen Hutson blog.
Supplies
Note that these are my affiliate links so if you make a purchase by clicking the link below I'll receive a small commission at no charge to you — thank you!
Thanks so much for joining me! Don't forget, the deadline for entering in our 12 Tags of Christmas 2019 Challenge is Monday, December 16th at 11:55pm Pacific Time — tag, you're it! xoxo